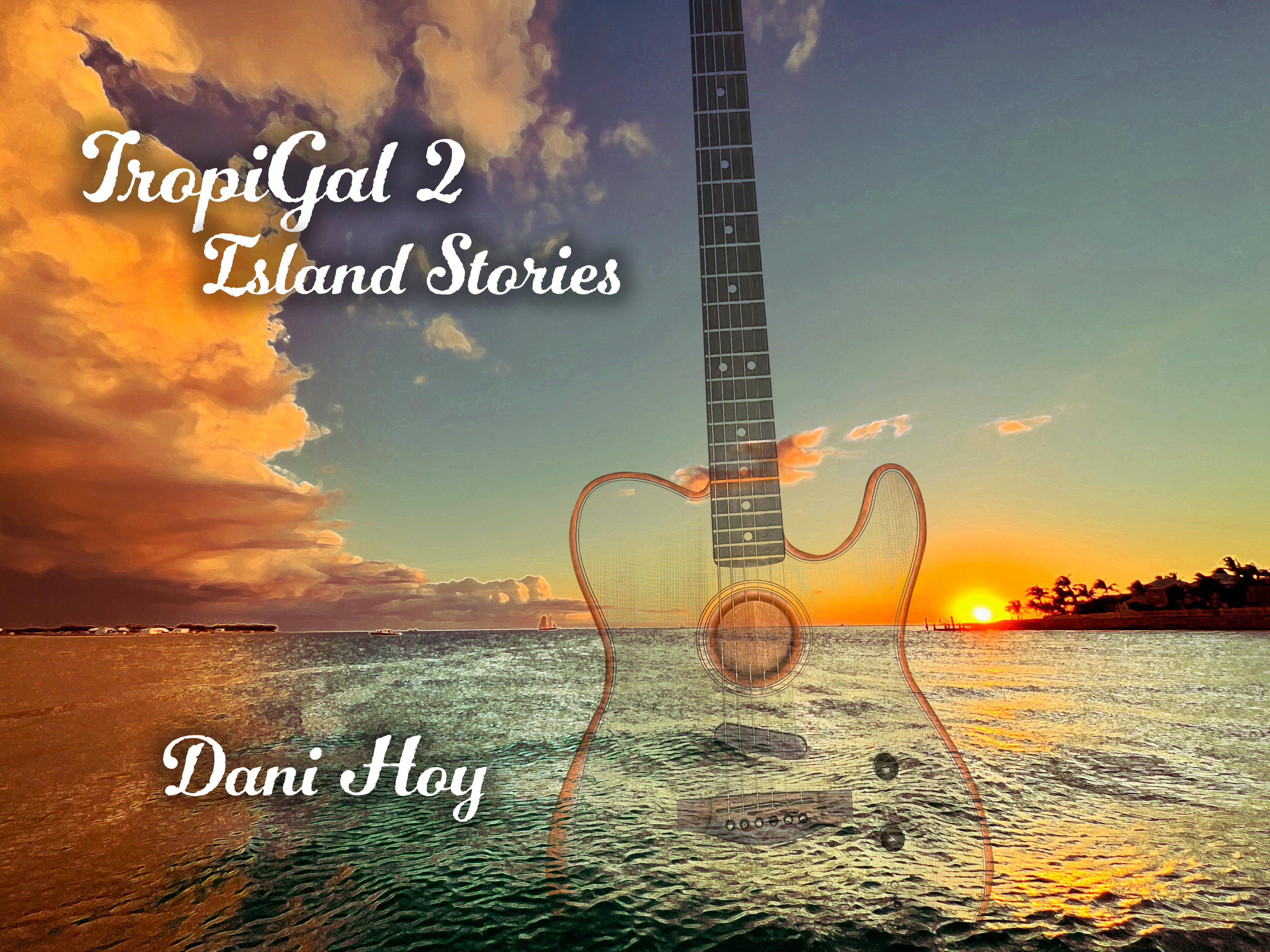 It's been a few years since the release of my last CD, At the End of a Long Road, in 2016. I've been busily performing in Key West, the Lower Keys, Florida and even around the country since then. I'm finally getting around to writing some new songs, so it's time for a new music project!
The current title for this project is TropiGal2: Island Stories. My first CD, TropiGal, is now ten years old and it's time to celebrate! I've been living in Key West, FL, going on 9 years and it's been an amazing experience. I've been writing new material based on what I've seen and heard living here and testing the songs out on my audiences. Some of the songs have been around a few years and others are brand spanking new. So far the response has been very encouraging!
I've recently joined the label MFG Tropical. I'm honored to be part of a stable of artists run by some great folks who have years of experience producing and recording in Nashville. Performers themselves, Dave Signs and Beth Travers are committed to creating and promoting quality music. I'll be recording my latest project with them at their studio in Englewood, FL starting August 1, 2022. This is where I'm going to need some help.
Recording, as you can imagine, takes lots of investment in both time and cash. In the past I have been very blessed and lucky to have the support of all my great fans and friends to help me create all of my projects from TropiGal to Songs of Love and the Ocean to At the End of a Long Road. I hope I can count on you again to help me produce my upcoming project. It's going to be a fun journey and I want you to come along with me. 
I'm going to let you in on some exclusive content that not everyone will get to see. I'll be doing videos, of course, showing you the process and introducing you to the musicians and producers with whom I'll be working. You'll get to hear how the songs are coming along and get insight into the whole process. It's going to be fun! You can get all this by subscribing to my mailing list in the window on the right hand side of this page. Easy!
Below you can join in the fun by pre-ordering my album and related merchandise plus some bundles that will help fund my new project. I'll keep you informed on the projected release date and get you your stuff ASAP. I can't wait to get this train on the tracks. Album art is being worked on and will be uploaded once completed and approved, by you, of course!
Thanks again for your support. You make all the difference in the world to me. 
Love and music!
The TropiGal,
Dani Hoy
FAQ
Address possible frequently asked questions here. For example, let people know how you will communicate updates with them, and how they can contribute to your campaign.